Big Win for Grassroots Group as County Board votes to Deny a Permit to Minard Run Oil Company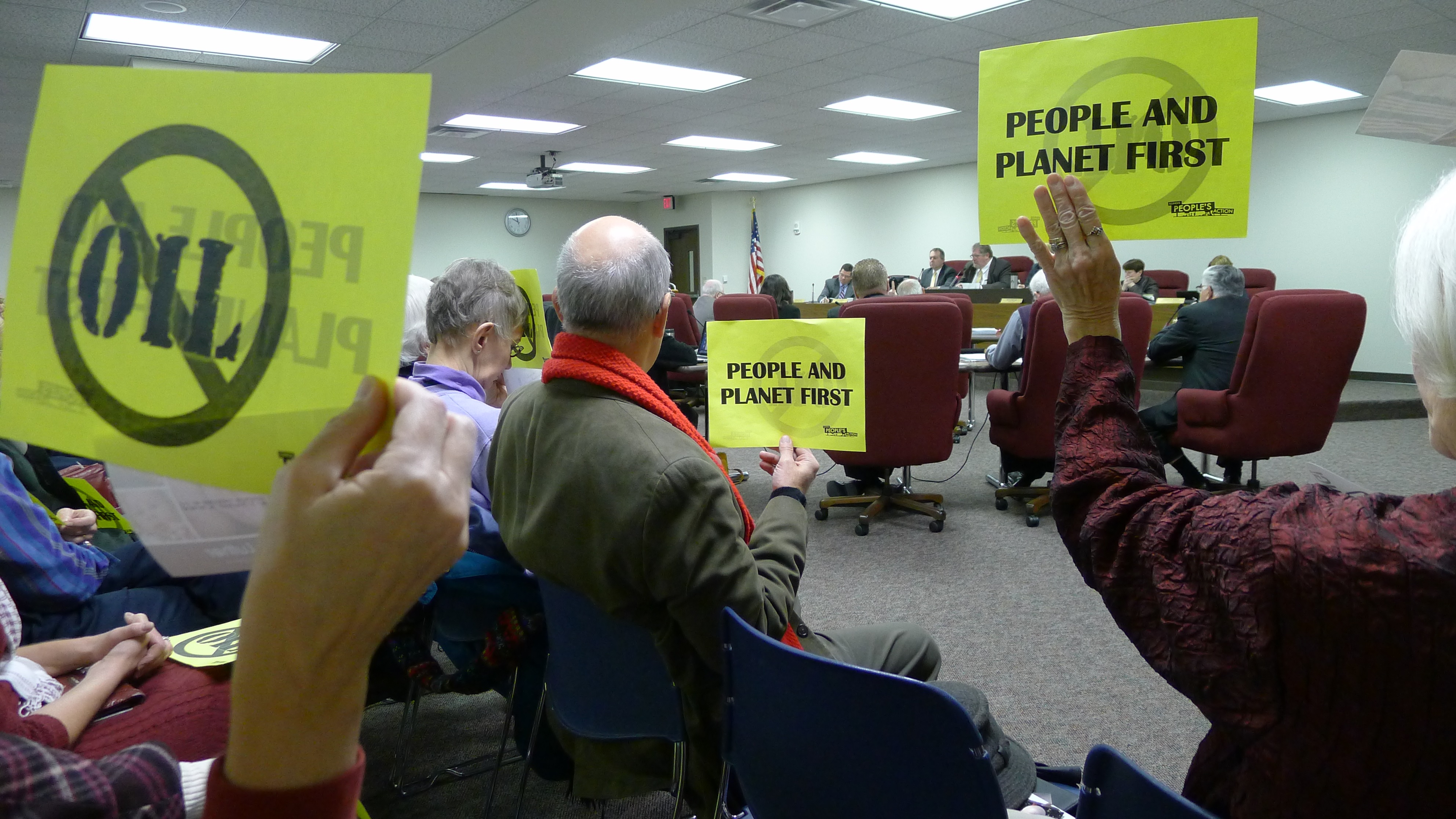 The county board room erupted in applause as the McLean County Board voted 15 to 3 to deny a drilling permit to Minard Run Oil Company from Pennsylvania.
"It is really encouraging to see so much heightened awareness and willingness to protect the Mahomet Aquifer for this and future generations," said Angelo Capparella, IPA leader.
"This vote and the Zoning Board of Appeals vote went against the recommendation of County staff," said Jack Porter, IPA leader.  And the State had already issued a permit for drilling, so this denial is very rare."  Porter noted that most counties do not have a Special Use Permitting process.
"In the final analysis, what carried the day was the organizing IPA did to rebut the propaganda that Minard Run put forward," said Bill Rau, IPA spokesperson.  "We're very pleased the Board heard us and voted to protect the water, air, and health of McLean County."  Capparella, Rau and Porter were three of the many IPA leaders who provided questions, testimony and rebuttal during the 19 hours of hearings held last month on the issue. IPA notes this is the first time in Illinois history a permit for energy extraction had been denied based on grassroots organizing pressure.
IPA mobilized hundreds of residents who opposed the drilling to call their County Board representatives.  Many attended the Zoning Board of Appeals hearings night after night, some speaking in public for the first time.
Discussion during today's Board meeting echoed the concerns IPA raised during the ZBA hearing–that we should not risk the Mahomet Aquifer, that Minard Run already has a history of discharging radioactivity into the environment in PA, that the flaring the company says it will do places nearby residents at risk, and that Illinois is working off an old archaic law that will not protect county residents from these dangers.
IPA is a faith and community based organization whose mission is to work on the causes of social, economic, and environmental justice issues.  It is a member of National People's Action.